On December 3rd, the Microsoft Theater in downtown LA will host the 2013 Game Awards. There will be glitz and glamour. Male developers will spend all year going to cross-fit so they can look svelte in a tux, while female developers will wear ballgowns and be asked where they got their nails done.
I actually have no idea what these Game Awards look like. Probably Red Bull is involved. Maybe just an enormous dancing can of Red Bull goes running down the red carpet, spraying the sticky energy drink into the crowd. Is it anything like the Oscars? Can it be?
Festivities and glamour aside, I was happy to hear about the games up for Game of the Year, as well as some other misc categories. However, consider the teeny weeny category for one Indie Game award, this is probably the first big sign that the event and all of the free cucumber sandwiches are being funded by Big Gaming. (Here is a list of all the awards.)
Here are the nominees for Game of the Year:
Bloodborne
Fallout 4
Metal Gear Solid 5: The Phantom Pain
Super Mario Maker
The Witcher 3: Wild Hunt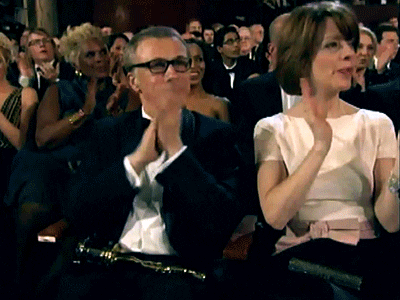 My prediction is that it's going to Metal Gear Solid. There's just been so much buzz and love for the dang thing, like a hive of happy bees. The only nomination I feel very "shoulder shrug" about is Witcher 3, which you already know I have a bit of hate for because of excessive cut scenes with too much yawn-plot.
(Witcher 3 also appears in the "Best Narrative" award category. All I will do is roll my eyes at the computer screen and hope that you can imagine what that looks like.)
Here are the Indie Game Nominees:
Axiom Verge (Tom Happ)
Her Story (Sam Barlow)
Ori and the Blind Forest (Moon Studios/Microsoft Studios)
Rocket League (Psyonix)
Undertale (tobyfox)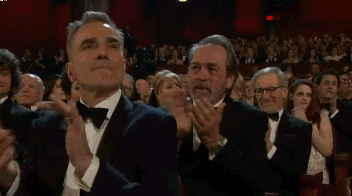 It's not that I disagree with the choices here (Rocket League is hilarious and a treasure, for instance), but I feel like it's just so little recognition for an industry that is doing so well on Steam and elsewhere. All of that talent! All of those games! I feel like there should be Game Awards and then Indie Game Awards. You know, like the corporate Oscars vs. the more independent Cannes.
Finally, the last category that interested me was the Best Mobile/Handheld Game:
Downwell
Fallout Shelter
Lara Croft Go
Monster Hunter 4
Pac-Man 256
That should really be two categories, handheld games being such a big, wonderful, more in-depth thing. My vote is for Monster Hunter 4, but that's because I like wastefully slaying five-thousand-pound-dragons, and then eating like a half pound of jerky from it. That's it.
Conclusively, games do deserve the trumpets, glitz, and awful hosts that come with an award show. We should celebrate an industry that not only makes a ton of money, but makes everyone so happy. That's why I'm going to rent $10,000 in jewelry to watch the awards ceremony from the comfort of my home on December 3rd. And I hope you will join me, using hashtag #Money.